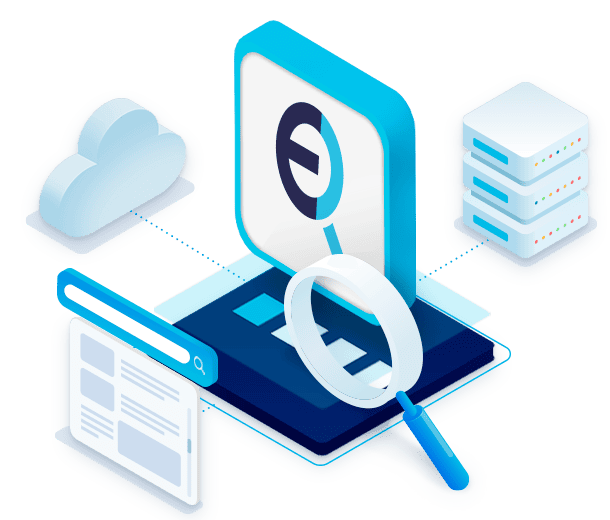 // Most trusted platform for open source
Instaclustr Platform for Elasticsearch
Instaclustr provides a fully managed and hosted service for Elasticsearch on your cloud provider of choice under the Apache 2.0 License.
Managed Elasticsearch features
Instaclustr's fully managed and hosted Elasticsearch service comes with 24×7 expert support—making it easy to deploy, secure, manage, operate, and scale your open source Elasticsearch cluster to search, analyze, and visualize your data in real time.
Our service is based on Open Distro for Elasticsearch, providing you with full visibility into the code base when you use Elasticsearch for data logging, search, analytics, and other popular use cases.
We have flexible hosting options so you can run your Elasticsearch cluster in your own cloud provider account or in ours.
Download datasheet
Benefits of Managed Elasticsearch
We have built our managed Elasticsearch service with the same customer-oriented focus as our Cassandra and Kafka offerings.

Our Managed Elasticsearch offering is SOC 2 certified, ensuring that we meet the highest security standards of the enterprise to protect the data in your cluster.

Our best-in-class SLAs ensure you have reliability at scale. We also provide easy-to-use monitoring and provisioning APIs for your Elasticsearch cluster to integrate with your DevOps and security processes.

With true open source Elasticsearch from Instaclustr, you are free from vendor lock-in and licensing costs.



100% open source
The Open Distro for Elasticsearch is open source under the Apache 2.0 license and developed under an open model.
This gives customers a clear roadmap and access to a community of no lock-in vendors, experts and training materials.
High performance
Elasticsearch provides high-performance search. Internally, it is built with optimized algorithms and data structures to suit any type of data you choose to store and index in it.
Enterprise-grade security
Open Distro for Elasticsearch provides enterprise security features like Authentication, Role-based access controls, LDAP, Kerberos, and encryption between nodes.
Optimized configuration
Our Elasticsearch configurations are tuned for reliability, performance, and security based years of experience operating tens of millions of node hours for customers in every sector.
We offer optimal instance types and configurations on each cloud.
Scalability
Elasticsearch provides the ability to expand your cluster while automatically balancing search and indexing. Search and analyse terabytes of data.
Spin up a cluster in minutes